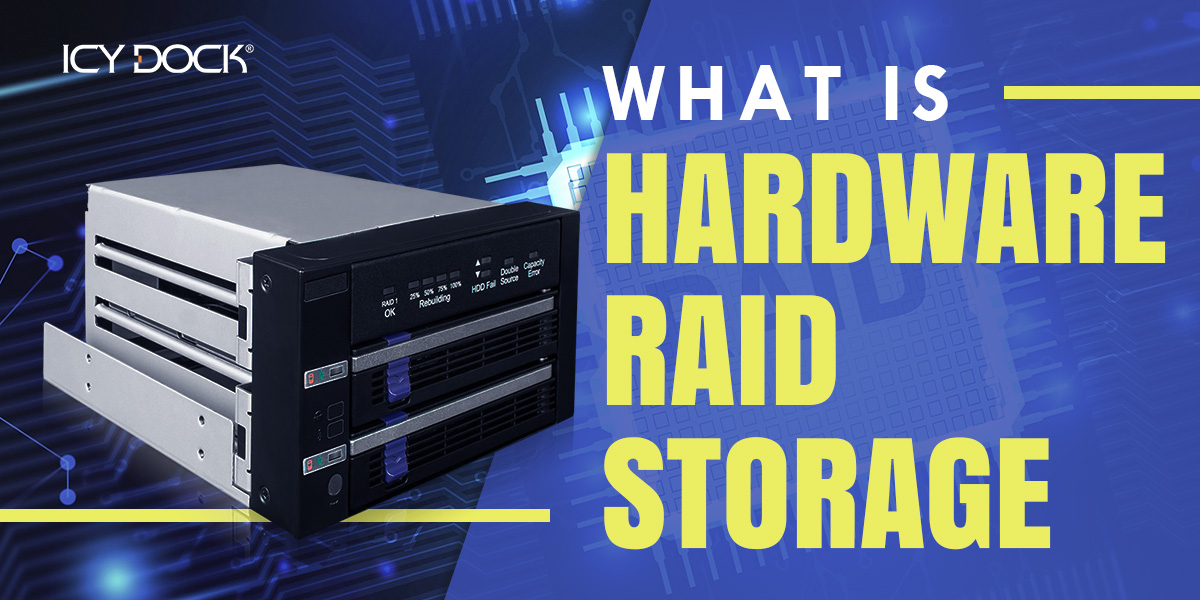 What is Hardware RAID Storage?
Hardware RAID (Redundant Array of Independent Disks) is a method of combining multiple hard drives or solid-state drives (SSDs) into a single storage unit for the purposes of performance improvement, data redundancy, or a combination of both. Unlike software RAID, which relies on the operating system for management and processing, hardware RAID offloads the RAID operations to a dedicated hardware controller.
Here's how hardware RAID works: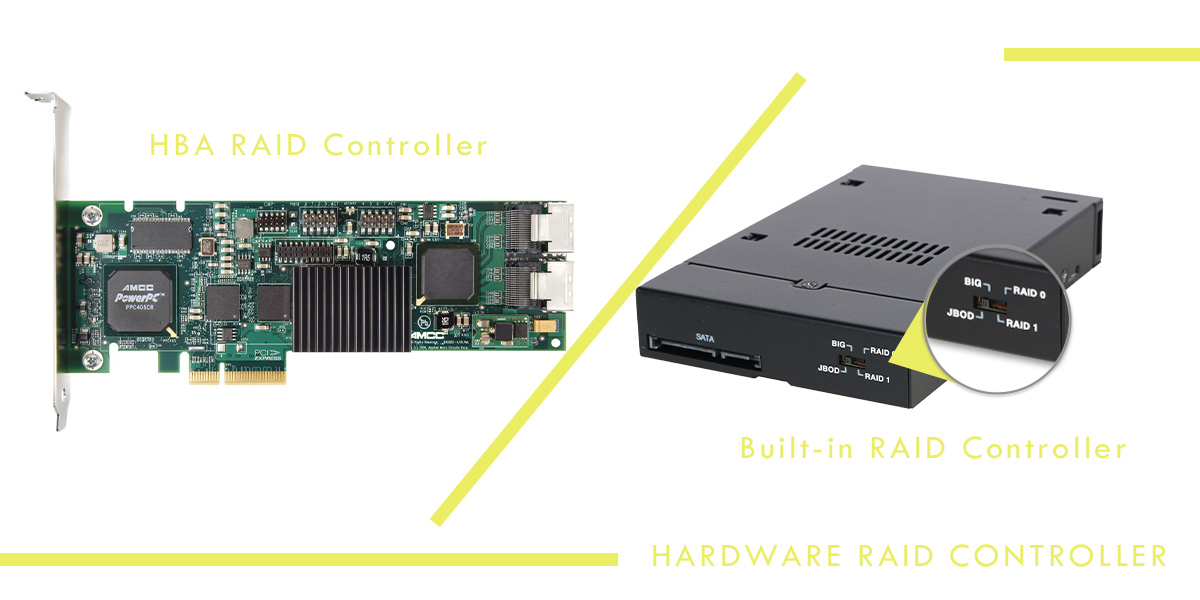 Hardware RAID Controller: A hardware RAID controller is a dedicated piece of hardware that manages the RAID array independently of the host computer's operating system. This controller can be a separate expansion card installed in the computer's PCIe slot, or it might be integrated into the server or storage device.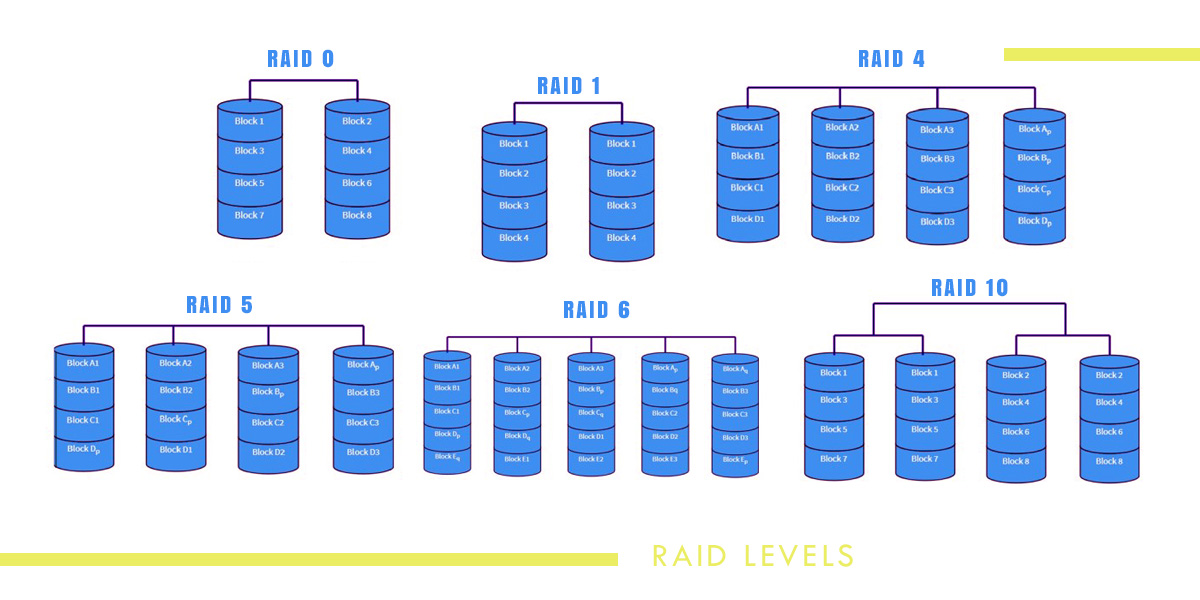 RAID Levels: Just like software RAID, hardware RAID supports various RAID levels, each offering a different balance of performance, redundancy, and storage capacity. Common RAID levels include RAID 0, RAID 1, RAID 5, RAID 6, RAID 10, and more.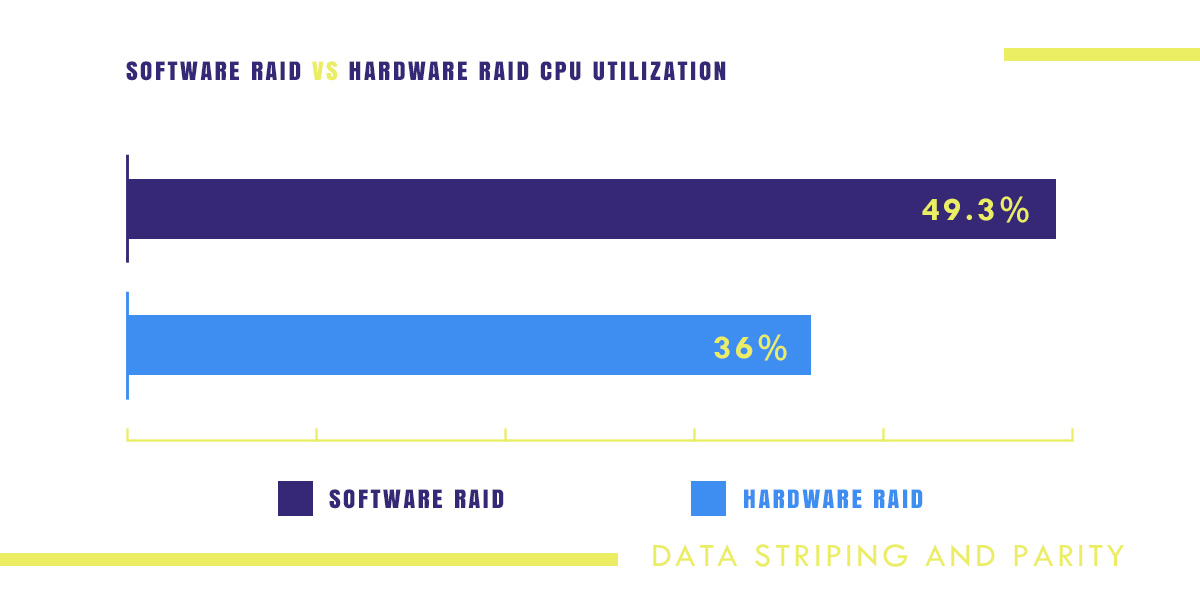 Performance: In hardware RAID, the controller manages data striping (splitting data across multiple drives) and parity generation for RAID levels that use parity. This offloading of processing tasks to dedicated hardware can lead to better performance compared to software RAID.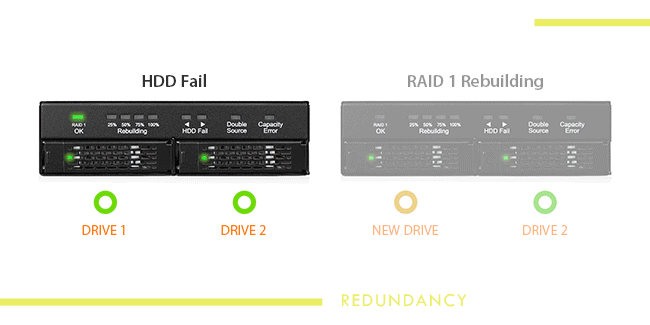 Redundancy: Hardware RAID provides redundancy by storing data redundantly across multiple drives, allowing the system to recover from the failure of one or more drives without data loss. The level of redundancy depends on the RAID level chosen.

Hot Swapping: Many hardware RAID controllers support hot swapping, which means you can replace a failed drive with a new one while the system is running, without having to power down the server. The controller rebuilds the data onto the new drive automatically.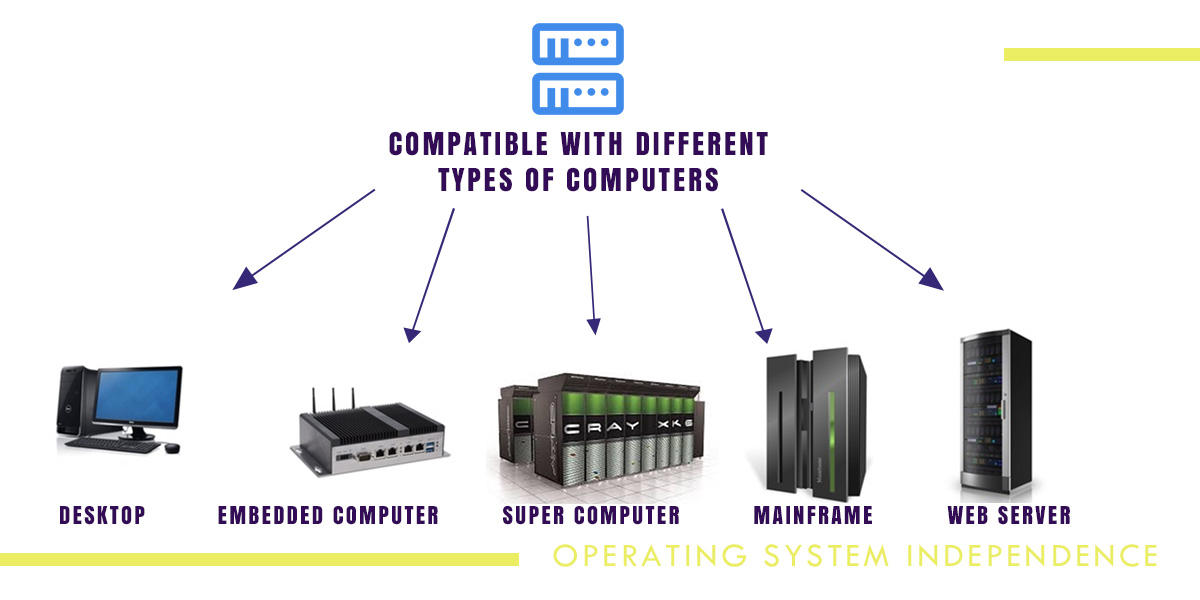 Operating System Independence:Hardware RAID doesn't rely on the host operating system's driver or software. This can be advantageous in situations where you might need to change or upgrade the operating system without affecting the RAID configuration.
ICY DOCK Hardware RAID Drive Enclosures:
At ICY DOCK, we provide an array of hardware RAID drive enclosures available in a wide range of form factors.
MB901SPR-B
- Supports 2 x 2.5" or 3.5" SATA HDD/SSD
- Fits into any standard external 2 x 5.25"
optical drive bay
- Supports up to 6 Gbps data transfer speed
- Built-In JMS562 hardware RAID 1
mirroring (SAFE) chipset
- Easy to read RAID status LED indicators
for drive power, access, fail,
and RAID 1 rebuilding process
Learn More
Buy Now
MB902SPR-B
- Supports 2 x 2.5" SATA HDD/SSD,
from 5 to 15mm height
- Fits into any standard external 1 x 5.25"
optical drive bay
- Supports up to 6 Gbps data transfer speed
- Built-In JMS562 hardware RAID 1
mirroring (SAFE) chipset
- Easy to read RAID status LED indicators
for drive power, access, fail,
and RAID 1 rebuilding process
Learn More
Buy Now
MB992SKR-B
- Supports 2 x 2.5" SATA HDD/SSD,
from 7 to 9.5mm height
- Fits into any standard external 1 x 3.5"
floppy bay
- Supports up to 6 Gbps data transfer speed
- Built-in hardware RAID controller allows
four different configurations: RAID 0 (FAST),
RAID 1 (SAFE),JBOD, & BIG
- Easy to read RAID status LED indicators
for drive power, access, fail,
and RAID 1 rebuilding process
Learn More
Buy Now