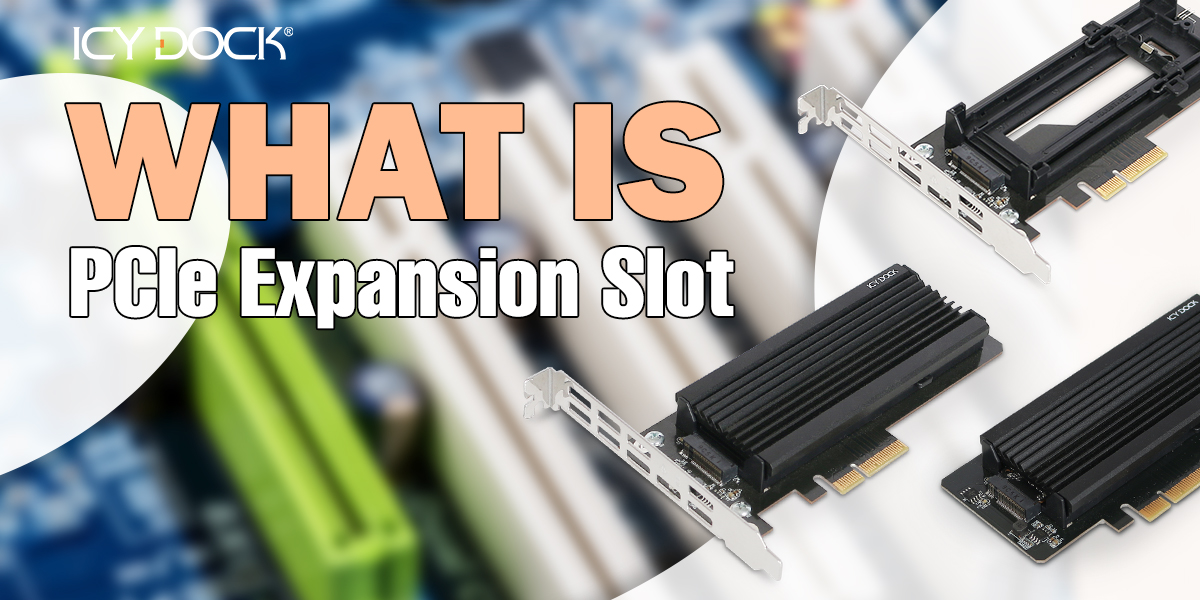 What is PCIe Expansion Slot
A PCIe (Peripheral Component Interconnect Express) expansion slot is a type of slot on a computer's motherboard that allows for the installation of PCIe expansion cards. These cards can provide additional functionality to a computer, such as graphics processing, network connectivity, or storage.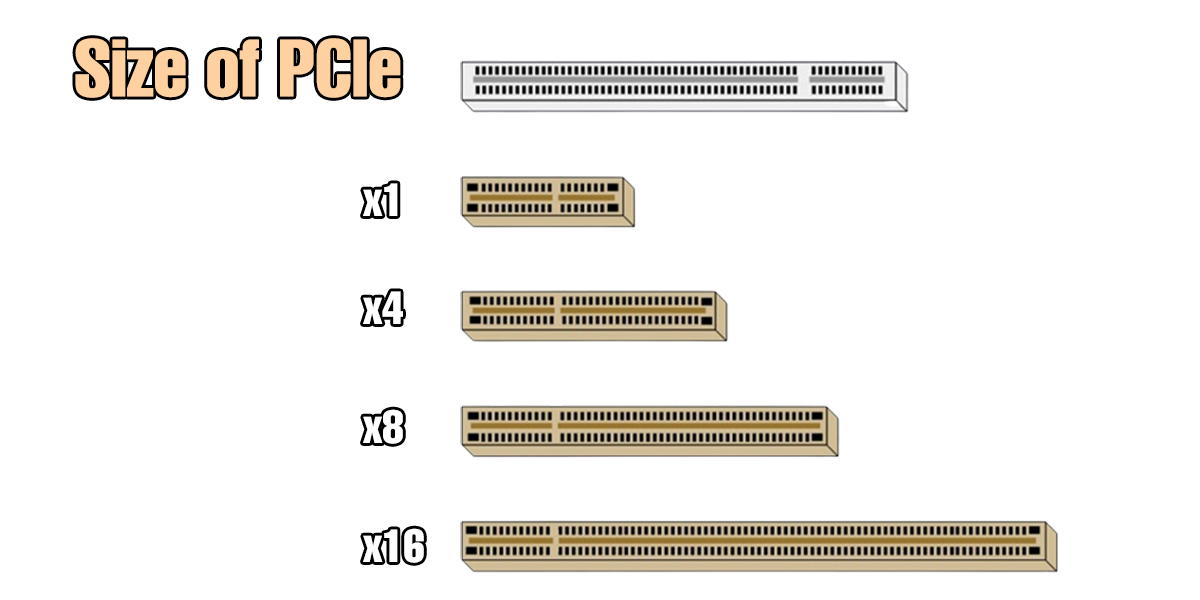 PCIe expansion slots come in different sizes, with the most common being PCIe x1, PCIe x4, PCIe x8, and PCIe x16. These numbers represent the number of lanes that the slot has available for data transfer. For example, a PCIe x16 slot has 16 lanes available, while a PCIe x1 slot has only one lane.
Benefit of using PCIe expansion slot as additional SSD storage
High speed

PCIe provides faster data transfer speeds compared to SATA and SAS, with PCIe 4.0 offering a theoretical maximum speed of 64 gigabytes per second (GB/s), compared to SATA 3.0's maximum speed of 6 gigabits per second (Gb/s). This makes PCIe an ideal choice for applications that require fast data access and transfer speeds, such as gaming, video editing, and other multimedia tasks.

Low latency

PCIe also provides lower latency compared to SATA and SAS, meaning that data can be accessed and transferred more quickly. This can be particularly important in real-time applications, such as virtual and augmented reality, where low latency is essential for a seamless user experience.

Reduce Cable Clutter

Utilizing the PCIe 3.0/4.0 interface provides power and data transfer at the same location, which ultimately reduces cable clutter in the system

NVMe support

PCIe also supports the NVMe (Non-Volatile Memory Express) protocol, which is specifically designed for SSDs (Solid State Drives). NVMe provides additional benefits such as improved performance, lower latency, and lower power consumption.
Overall, using PCIe as a storage interface provides significant advantages in terms of speed, latency, and support for NVMe. This makes it an ideal choice for high-performance computing applications that require fast and reliable storage.
Advantages of Removable SSD in PCIe Expansion Slot
• Allows for easy installation and removal of the SSD, which can be useful in situations where the SSD needs to be replaced or upgraded.
• Easy upgrading of the storage without needing to disassemble the entire computer to save time and effort.
• Allows for the use of multiple SSDs, which can be useful for users who need to store large amounts of data or require high-performance storage for demanding applications.
ICY DOCK PCIe Expansion Slot Products:
ToughArmor MB840M2P-B
- Supports 1 x M.2 NVMe SSD from 30-110mm
- Supports speeds up to 64Gbps
- Removable drive tray with tool-less drive
installation for easy drive maintenance
- Built-in thermal pad conducts the heat
from the drive to the metal tray
- 5,000+ insertion/removal cycle
Learn More
Buy Now
ToughArmor MB842MP-B
- Supports 2 x M.2 NVMe SSD from 30-110mm
- Supports speeds up to 64Gbps per drive
(PCIe Bifurcation required)
- Removable drive tray with tool-less drive
installation for easy drive maintenance
- Built-in thermal pad conducts the heat
from the drive to the metal tray
- 5,000+ insertion/removal cycle
Learn More
Buy Now
EZConvert Ex MB987M2P-B
- Supports M.2 NVMe SSD from 30-110mm
- Supports speeds up to 64Gbps
- Support M.2 NVMe SSD with built-in heatsink
- 100% tool-less and screw-less drive installation/
removal
- 5,000+ insertion/removal cycle
Learn More
Buy Now
EZConvert Ex MB987M2P-1B
- Supports M.2 NVMe SSD from 30-110mm
- Supports speeds up to 64Gbps
- Integrated heat sink and ample ventilation for
excellent passive cooling
- 100% tool-less and screw-less drive
installation/removal
- 5,000+ insertion/removal cycle
Learn More
Buy Now
EZConvert Ex MB987M2P-2B
- Supports M.2 NVMe SSD from 30-110mm
- Supports speeds up to 64Gbps
- Integrated heat sink and ample ventilation
for excellent passive cooling
- 100% tool-less and screw-less drive
installation/removal
- 5,000+ insertion/removal cycle
Learn More
Buy Now
ToughArmor MB111VP-B
- Supports 1 x U.2/U.3 NVMe SSD
with a height of up to 9.5mm
- Transfer speeds up to 64Gbps
- Supports drive hot-plug without requiring the
system to be powered down
- 10,000+ insertion/removal cycle
Learn More
Coming Soon