Q: Can you recommend an add-on card that works with MB601VK-1B?
A: The following add-on cards are compatible with MB601VK-1B. We highly recommend using the official cable for the best compatibility.
We are currently certifying our NVMe enclosure with the major add-on card manufacturers. We will be adding compatible add-on cards to the list.

You can click here to report a compatible add-on card/cable. If you want to check the compatibility of add-on card(s) that are not on the list, please click here.
---
Q: I'm using Intel/Broadcom Tri-Mode HBA and RAID cards with the MB601VK-1B, but the drives do not show up in my system?
A: The issue is caused by RAID card manufacturers using a different pinout for Tri-Mode cards than is typically used for U.2 connections. When using these cards with U.2 NVMe drives and cables, a U.2 enabler cable must be used for compatibility, which reverts the pinout back to standard U.2 specifications. For more information, please click here.
---
Q: My NVMe drive did not detect after inserting it back into the device while powered on?
A: For systems that support hot-plug function, while your system is powered on, each drive insertion and removal cycle will require a manual refresh from the operating system in order for the system to recognize the drive.
If you are unable to detect the drive after performing the manual refresh, your system might not support hot-plug functions. We suggest you check with the motherboard/add-on card manufacturer to see if it supports the NVMe hot-plug function.
Windows 11 / Windows 10 / Windows 8 – In the search box on the taskbar, type Device Manager, then select from the menu, right-click on the disk drive and then select scan for hardware changes.
Windows 7 – Right-click on computer icon on desktop and select properties, click Device Manager, right-click on the disk drive and then select scan for hardware changes.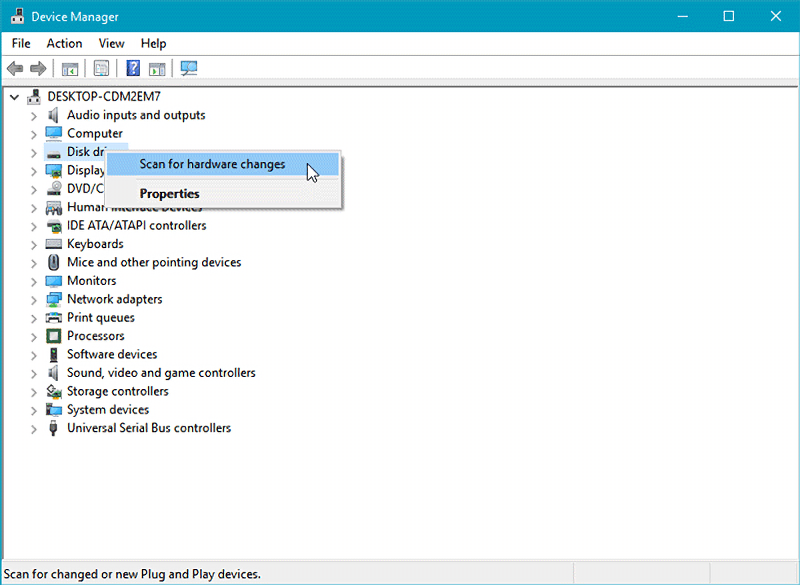 ---
Q: Is the ICY DOCK NVMe enclosure supporting the PCIe 4.0 standard?
A: Yes, all ICY DOCK NVMe enclosures support the PCIe 4.0x4 standard, with up to 64Gbps transfer rates.
---
Q: I feel that the drive tray's upper and lower metal spring is stuck when inserting the drive tray. What should I do?
A: Remove the drive tray from the enclosure and reinsert the tray without putting excessive pressure on the metal mesh sheet in front of the tray. Excessive force on the front metal mesh sheet may bend the top and bottom metal spring, causing difficulties when inserting the drive tray. Therefore, please do not forcingly insert the drive tray when this happens as it may cause damage to the metal spring.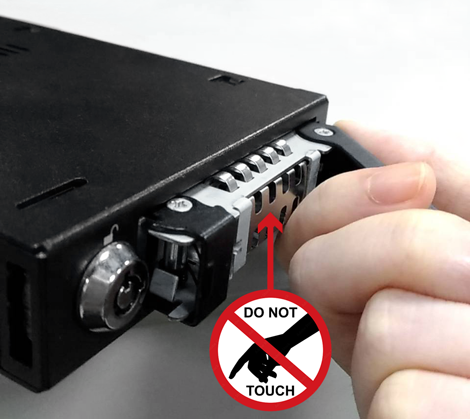 Please DO NOT put excessive pressure on the metal mesh sheet as shown